FOR IMMEDIATE RELEASE:
On August 27, 2019, Lewis, Bess, Williams & Weese P.C. co-hosted a Continuing Legal Education course with the Association of Corporate Counsel at Coors Field. This is the third consecutive year that LBWW collaborated with the ACC to sponsor this event. Firm speakers included Eric Alpert who presented Insights on LLC Operating Agreements; Bronwyn Pepple discussed New Employment and HR Topics; and Ben Leoni addressed the Art of Persuasion in the Digital Age.
Other LBWW attorneys led discussions with special guests. Zeke Williams interviewed the Honorable Nina Y. Wang Federal Magistrate Judge for the District of Colorado. Judge Wang provided candid observations on how corporate entities can approach litigation in more constructive ways. Jenn Biever of LBWW and Brian Tweedie of Vail Resorts gave a presentation on Best Practices for Effective Environmental Management Programs.
After the CLE, attendees gathered on the terrace at Coors Field to watch the Rockies and the Boston Red Sox.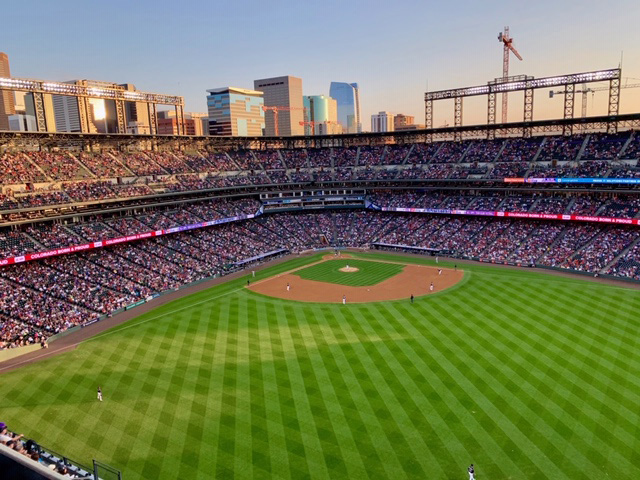 About Lewis, Bess, Williams & Weese, P.C.
The Denver law firm was founded over four decades ago. The Firm's practice focuses on corporate counselling and transactions, partnerships and LLCs, securities, mergers and acquisitions, real estate, energy, the environment, oil and gas, federal lands, ski resorts, tax, estate planning, employment, venture capital, lending, and commercial and regulatory litigation.
Contact:
Holly Clymore
hclymore@lewisbess.com
1801 California Street, Suite 3400
Denver, CO 80202
Ph: 303-861-2828
###