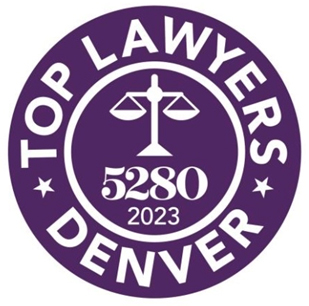 Denver, January 13, 2022 – Williams Weese Pepple & Ferguson is pleased to announce that Directors Jennifer Biever, Carlos Romo, and Zeke Williams were included in 5280 Magazine's release of Denver's Top Lawyers 2023.
5280 Magazine develops its list of the "Top Lawyers" in 50 legal specialties based on a peer survey, interviews, and an intensive due diligence process.
There are over 17,000 attorneys actively registered with the Colorado Supreme Court's Office of Attorney Regulation Counsel, across seven counties who are welcomed to participate in the survey.
"It is an honor to have four of our Directors in the Environmental, Natural Resources, and Probate Litigation groups recognized," noted firm Director Carlos Romo.
Williams Weese Pepple & Ferguson would like to congratulate the following lawyers recognized by 5280 Magazine as a Top Lawyer:
Environmental
Jennifer Biever
Carlos Romo
Natural Resources
Carlos Romo
Ezekiel Williams
For more information, see https://www.5280.com/denvers-top-lawyers-2023/
About Williams Weese Pepple & Ferguson
The business and commercial law practice of Williams Weese Pepple & Ferguson has been a respected full-service Denver law firm for more than four decades. Over the years, we've earned a reputation for placing the highest value on close personal relationships with our clients and working tirelessly to achieve successful and efficient outcomes on their behalf. We are nationally recognized for our expertise and experience in the following areas: energy, natural resources, environment, oil and gas, federal lands, ski resorts, labor and employment, private wealth and estate planning, real estate, commercial and regulatory litigation, and corporate counseling and transactions.